For details of all of the services and events taking place at the church please visit A Church Near You.
Thank you for Polly boxes
Sibford
Monday 28 December 2020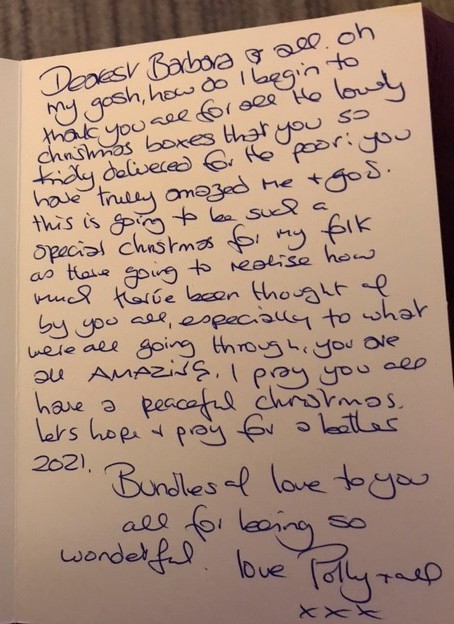 Dearest Barbara and all,
Oh my gosh, how do I begin to thank you all for all the lovely Christmas boxes that you so kindly delivered for the poor: you have truly amazed me and god. This is going to be such a special Christmas for my folk as they're going to realise how much they've been thought of by you all, especially to what we're all going through, you are all AMAZING. I pray you all have a peaceful Christmas. Let's hope and pray for a better 2021.
Bundles of love to you all for being so wonderful.
Love, Polly and all
xxx