For details of all of the services and events taking place at the church please visit A Church Near You.
Sibford Parish News, January 2021
Sibford
Friday 1 January 2021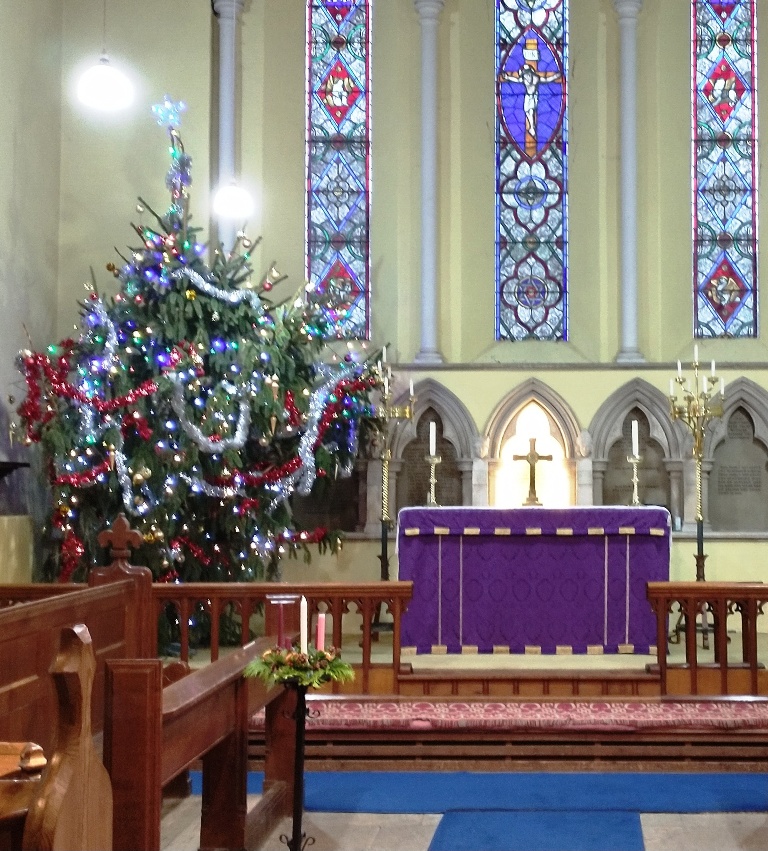 'Has he come yet?' this was the cry in many households on Christmas morning and is now the question in the Sibfords. Yes, our new Rector Revd. Neil Bowler who departed a snowy Rotherham for a warmer home in Sibford Gower is happily settling in. With contributions from each of the parishes we provided a Welcome Pack of essentials and goodies including Yorkshire Tea and Hooky Ale.
A note from our Rector
Dear all,
I just wanted to let you all know that I'm now surrounded by boxes at the Rectory and will gradually unpack over the next couple of days. I am so looking forward to being out and about and being as visible a presence as I can be in the all aspects of community life of the Benefice from Tuesday. I've been able to establish a new phone land line. The number is 788005. If you could publicise this at your church in the usual way that would be great.
Best wishes & prayers
Neil
Installation service
The Licencing and Installation of Neil was to be by invitation on 5th January at Broughton church but the Diocese now wants to hold this on Zoom rather than physically. The good news is that you will all  be able watch it rather than the representatives of each parish. I will circulate the login details as soon as I receive them. These will be different to the usual Sunday ones. They are also available on the Benefice website and the village website.
Other news
Our church has looked beautiful for the Christmas season and thanks once again to Tim Huckvale, Chris Fieldhouse, Peter Hine and David Allen for manhandling the tree into position. Oh did I mention removing it after the 6th?
Thanks also to Gil Soden and the Flower arranging team for the attractive displays. Thank you also to Peter Hardman for playing at the various services, it was very much appreciated and made the church come alive.
As from1 January, David Gill becomes our Treasurer; Isobel George takes over from David Gill as P.C.C.  Secretary.
In the short term, Holy Trinity will be unlocked on Sundays from 8am or 9am whichever is the first service and locked by midday after the later service. 
On Wednesdays the church will be unlocked for Private Prayer from 9 am until 3.30pm. This clousure assists with quarantining of the church and reduces the need for deep cleaning   These timings are liable to change so please check the websites for details. My thanks to Tim Huckvale for his constant updating of times and services.
Polly boxes
I delivered 27 boxes to Polly on the Sunday before Christmas. She was overwhelmed and sent this thank you to you all which Tim has put on the Sibfords website.
With all good wishes for a safe and peaceful New Year