For details of all of the services and events taking place at the church please visit A Church Near You.
Join the Sibford Church and Community Choir
Sibford
Thursday 7 February 2013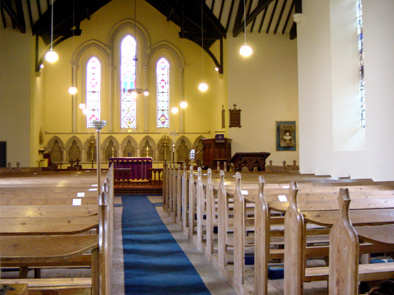 Our Rector had convened a meeting of the members of the Sibford choir and 15 of us were able to attend. Ronald reported that Keith Allen who had generously and very professionally looked after us when Tim, our former Rector and Choirmaster was first ill, has himself been unwell and is unable to continue but is available for consultation. We are hugely fortunate in having Ronald, a former music teacher and Cathedral chorister, prepared to look after us, and he outlined his ideas for our future singing. He would like us to sing the Sunday morning service at least once a month and the occasional evensong but, almost more importantly, would like us to sing some non religious music and to this end, form the choir into more of a community choir and perhaps occasionally hold practices in the Village Hall and sometimes sing outside the village. For this reason, he would like additional singers, no experience needed, and referred to the immensely successful ideas of Gareth Malone, the popular television personality. All the members of the present choir supported him fully in his ideas and it was agreed that, for the time being, practices would in future be in church at 6 pm every Wednesday instead of as hitherto on Fridays.
The Sibford choir was formed 25 years ago from the old Benefice and contains members from Epwell, Swalcliffe and Tadmarton. All members sing on present Benefice days with the New Benefice choir based on Broughton and Shutford and led by their choirmaster Jim Wilson and this arrangement will continue.
Led by Ronald at the organ, we then sang two anthems before returning home.