For details of all of the services and events taking place at the church please visit A Church Near You.
February news
Sibford
Saturday 23 February 2013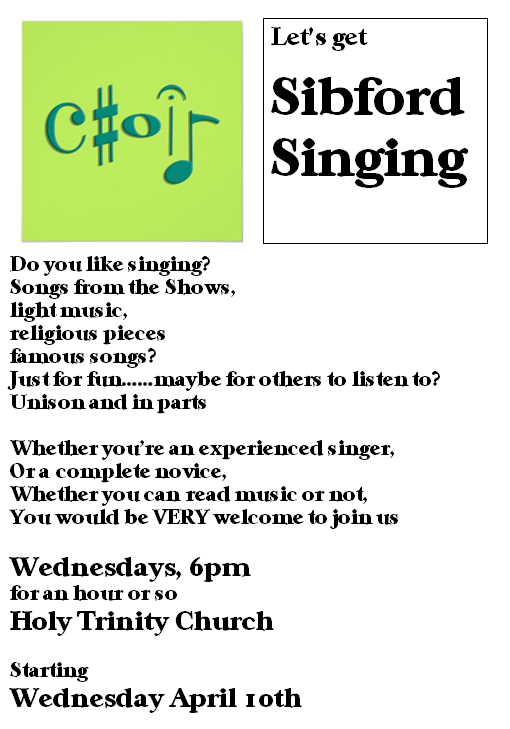 Lent started with the Ash Wednesday service in our Church with the imposition of ashes and the Theme of Reconciliation. Emphasis was placed on the need for reconciliation with God and with one another on a personal, national and international basis.
Since last month's publication, there have been meetings of the Benefice Council (held in Sibford) and of the PCC. Although the time was kept very promptly by our chairman, a great deal was discussed including the present position.
Important dates for your diary:
Saturday 6th April 7.30 pm in Church: The Carice Singers
Sunday 23rd June 2.30 pm Rectory Garden Party
Saturday 13th July 2.30 pm: Open Air Concert by Birmingham Symphonic Winds (conductor Keith Allen) at Leasowe House, Bonds End Lane (This follows the highly successful concert held last year)
The Sibford Choir is being expanded to form a Community Choir and additional members to supplement the existing 18 would be welcome; we aim to sing "all sorts" of music, for fun and for performance, and "all sorts" of singers are welcome. We start on Wednesday 10th April at 6pm in church for about an hour.